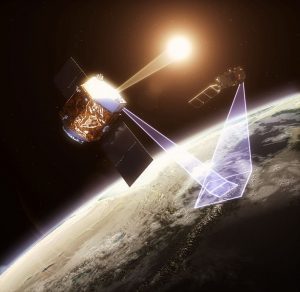 Teledyne e2v, part of the Teledyne Imaging Group, will supply infrared detectors for the UK-led climate change Traceable Radiometry Underpinning Terrestrial and Helio Studies (TRUTHS) mission, which aims to establish an SI-traceable space-based climate and calibration observing system to improve confidence in climate-change forecasts, often referred to as a standards laboratory in space.
Announced in November 2020, the European Space Agency (ESA) contracted Airbus Defence and Space to carry out the pre-development work to define the TRUTHS system implementation concept as well as preparation of critical technologies ahead of its launch.
Teledyne e2v's Space Imaging group will design and manufacture the detector element covering the ultraviolet to short-wave infrared spectrum. This first contract covers the pre-development phase to supply a breadboard solution covering a UV to SWIR spectral range, electronics and cabling. The program will also further increase the TRL level of the detector.
The payload will detect the outgoing reflected radiation from Earth's surface that is then compared to the incoming solar radiation from the sun, using the second TRUTHS payload sensor: the Cryogenic Solar Absolute Radiometer (CSAR). The unprecedented level of accuracy achieved will allow for the establishment of a climate science benchmark.
The benchmark measurements will improve scientists' abilities to estimate radiative imbalance underlying climate change and in a shorter time than is currently possible. Reference datasets from TRUTHS would also serve to calibrate other satellite sensors, such as those carried on the Copernicus missions.
Image Credit: NPL