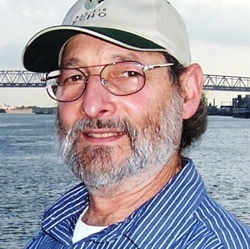 Unmanned Aerial Vehicles (UAVs), already popular with hobbyists, are gaining the interest of map-making professionals. Perhaps you've played with a remotely controlled model plane or multi-rotor-copter. Within a year, Unmanned Autonomous Vehicles (also known as UAVs) – drones used by military services – will integrate into U.S. airspace for civilian, governmental, commercial, and scientific purposes. It's an explosion of publicly available technology.
Although the FAA is still developing regulations for civilian and commercial use of drones, aerial photography mappers are anticipating the benefit to geospatial data collection by learning how to integrate UAVs with photogrammetric mission planning, ground control, remote sensing, computer assisted visual recognition, workflow processing and field checking technologies. This new combination of tools is called Unmanned Aircraft Systems (UAS).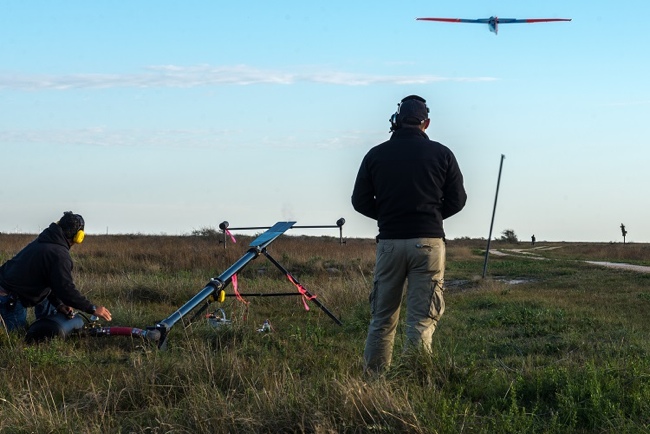 Changes in the Air
To help mappers and GIS professionals understand this explosively emerging technology, and to acquaint them with the economics, business models, implementation strategies and regulations, a "Change is in the Air" UAS Symposium is being organized by the American Society for Photogrammetry and Remote Sensing (ASPRS), October 21-22, 2014, in Reno, NV.
The symposium will offer presentations on UAS vehicles, sensors, data collection and processing, and emerging applications. There will be discussions on legal, insurance, and media issues, as well as international experiences. Attendees will be able to see the equipment, talk to experts, and gather contacts for teaming and collaboration with representatives from such well-known companies as Google, 3D Robotics, Trimble, Leica, SenseFly, GeoCue Group and Multirotor Service-Drone. Along with ASPRS, members from the Nevada Institute of Autonomous Systems (NIAS) and the Association for Unmanned Vehicles System International (AUVSI) will be on-hand to explain the technology. Representatives from USGS, NASA, and the FAA will highlight applications already taking place in US airspace.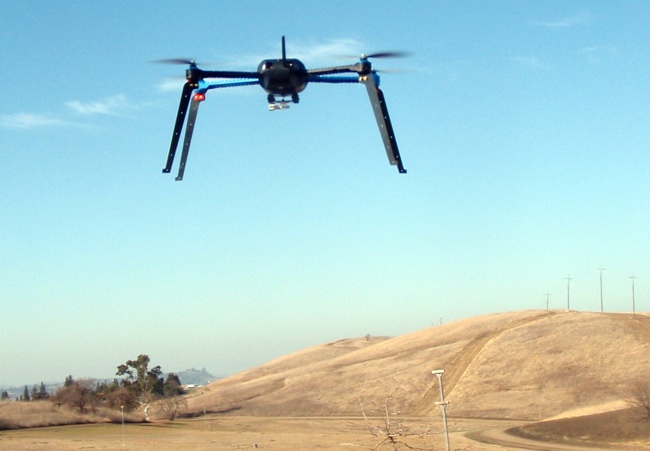 Modernization Demonstrations
Working toward the deadline of September 30, 2015 to establish regulations that allow safe use of commercial drones (Cf. FAA Modernization and Reform Act of 2012), the FAA has designated six test sites to demonstrate UAS capabilities, hazards, and technical applications. The first test course for UAS mapping is Stead Airport in Reno, which will host an afternoon of demonstrations for attendees of ASPRS' UAS Symposium. Tests include the calibration, radiometry, resolution, and horizontal and vertical accuracy of photographic products derived from UAS applications. Reno's prominence as the first test site has incubated a community of emerging high-tech companies which will fill the symposium with energy and optimism for this next-big-thing.
Photogrammetrists, surveyors and mappers are sure to gain important professional updates from the symposium. GIS professionals will advance as well by understanding these transformative technologies. As UASs are used to collect data for precision agriculture, pipelines, landfill and mining operations, transportation networks and wildfire response, GIS professionals need to understand the data's creation and registration in order to integrate these data into multi-purpose geographic databases.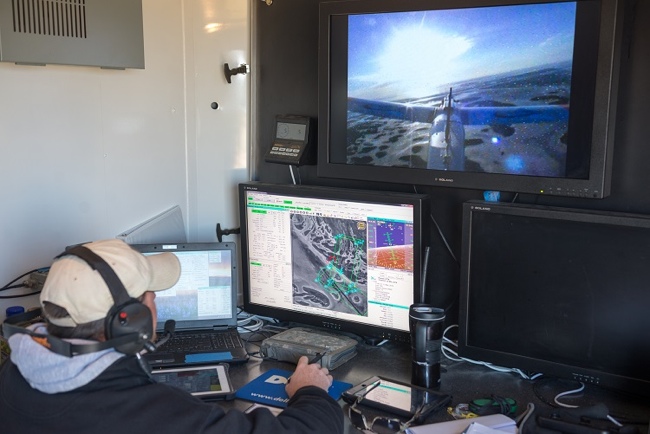 Integration and Advice
Presentations on UAS technology will include the equipment and methods needed to fly autonomously and capture imagery, planning for automated flights, establishing ground control for aerial triangulation from sensors that are not metric nor calibrated, and automating photogrammetric workflows. Presentations on new technology being incorporated into UASs include the automated assembly of imagery, combining massive 3D point clouds with conventional imagery, modeling photo-interpretation to extract knowledge automagically from multiple modalities, image transfer and management of data compression.
Some practical commercial advice will be offered for incorporating UAS into professional services, including an overview of business models, market conditions, business opportunities, costs of owning & operating, regulatory standards requirements, and what it takes to be profitable.
The symposium will be held at the Reno Ballroom facility, across the street from the El Dorado hotel. More information at http://uasreno.org/