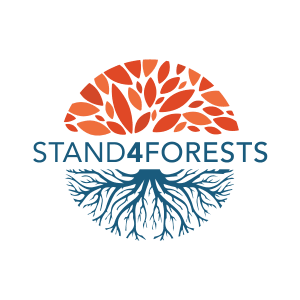 A new report from the United Nations Intergovernmental Panel on Climate Change (IPCC) forwarded the need to protect and restore forests just two weeks after more than 200 organizations, scientists and elected officials released the #Stand4Forests platform in the United States. The newly released platform aligned with the IPCC report in demanding the protection of forests as a vital climate solution and warned against false techno-solutions like bio-energy carbon capture and storage (BECCS).
"Climate science shows that we cannot stop a climate catastrophe without scaling up the protection of forests around the world, including in the United States. Therefore, the U.S. must be a global leader in not only committing to phase out fossil fuel use but also in protecting our forests," says the platform, which was released in between California's Global Climate Action Summit and New York's Climate Week. Signatories include 40 mayors from coast to coast; organizations such as Leonardo DiCaprio Foundation, NRDC and Sierra Club; and leading climate scientists and advocates including Bill McKibben and Michael Mann.
"The IPCC report confirmed what we have been collectively saying for years, that forests are our best defense against climate change and that we need to join together to keep them standing," said Danna Smith, Executive Director of Dogwood Alliance, a North Carolina-based forest protection organization and principal organizer of the Platform. "Living forests are our best hope for removing carbon from the atmosphere; and yet the rate of forest destruction from logging in this country is among the highest on Earth. To avoid climate catastrophe, we must take immediate steps to protect our forests."
The new IPCC report found that a goal of keeping the Earth's temperature rise 1.5 degrees is vital for protecting the planet, and the goal of 2 degrees set forth in Paris will not go far enough to prevent climate disaster. This year, the recorded amount of carbon dioxide in the atmosphere reached 411 parts per million (ppm)—well beyond the 350 ppm that climate scientists deemed safe for humans.