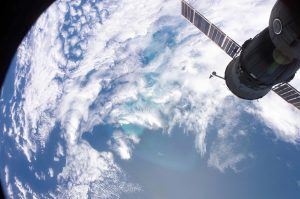 An Italian Space Agency Earth observation mission will capture data on the chemical make-up of objects through a powerful hyperspectral imager built by Leonardo, which includes two Sofradir detectors. The PRISMA (PRecursore IperSpettrale della Missione Applicativa) satellite was launched on the Vega rocket from the Kourou, French Guiana, Space Center on March 22, 2019.
PRISMA is a five-year program spearheaded by the Italian Space Agency, formed through a temporary joint venture of companies led by OHB Italia, which was responsible for the mission, managing three main segments: ground, flight and launch. It was joined by Leonardo, responsible for building the electro-optical hyperspectral instrumentation and on-board equipment such as solar panels and the power supply unit.
PRISMA will conduct the Earth observation mission, monitoring interactions between the atmosphere, biosphere and hydrosphere for the purposes of detecting potential natural disasters, monitoring crops, surveilling mines, tracking soil pollution and delivering humanitarian aid. The PRISMA satellite will orbit at an altitude of 615 kilometers at speeds of 27,000 kph, capturing up to 223 images of 30 km x 30 km scenes per day.