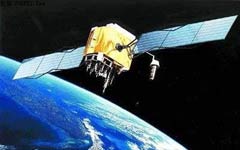 Many reports in the Chinese media have indicated that Alibaba, China's largest e-commerce site that is on an investment spree, will team with State-owned China North Industries Group to promote the commercial uses of the Beidou navigation system. The investment has been reported at 1 billion yuan ($160 million) according to Dazhihui News Agency.
Alibaba has been spending a great deal on acquisitions, with $5 billion in investments since the start of this year. The emerging conglomerate is set for an IPO offering next month, so they haven't commented publicly about this latest move, given that they're in a quiet period. Sources have even commented that a future additional investment in Beidou is slated, with 10 billion yuan slated.
The move is aimed at the location-based services market where they already deliver apps to the public, including indoor positioning capabilities that are said to be a Beidou advantage.
With the central government aiming to have Beidou as the satellite navigation system of choice for 60 percent of the country by 202, this civilian application and investment is helpful toward that goal
Sources: ECNS, China Daily