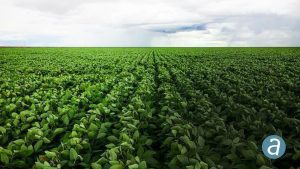 Portal Produtos Agropecuários Ltda in Brazil is using SimActive photogrammetry software in its precision agriculture efforts. Drone data are transformed into useful and pertinent information for farmers with Correlator3D, leading to optimized yields and reduced costs for the agricultural season.
The identification of the presence and damage caused by centipedes was one such example. When plant samples from the field were collected to identify the source of the growing anomaly, Portal was able to fly and generate mosaics to spot the problem within 24 hours using Correlator3D and their drones.  
"We tested other commercial UAV data processing apps and found that Correlator3D was the best at delivering the results we need," said Valdir Rago, agronomic engineer at Portal.