PERSPECTIVES
Why did Trimble buy SketchUp, and why did Google sell?
It's funny, my first reaction to the news that Trimble bought SketchUp was that it was some kind of spoof, and I checked the link and site closely. It was surprising, because who knew that Google was selling anything, and while very strategic for both Trimble and Google, it's hard to imagine how this went down. I'd guess that SketchUp wasn't on the open market, and that Google did some hand picking of their target company with a strategy in mind.

FEATURES
First Civilian Photogrammetric UAV Flight Over Singapore
For the first time Singaporean authorities have given permission for a photogrammetric UAV mapping/modeling flight over an important area of the city. In the context of the SEC-FCL (Future Cities Laboratory) project a pilot study is conducted with the goal to generate a high quality 3D city model of the NUS campus from UAV images. 800 images were needed to cover the area. Data processing is in progress. UAVs – Unmanned Aerial Vehicles have recently become a strong focus of attention, since fairly inexpensive platforms, navigation and control devices and sensors for instantaneous digital data production have become available.
TOP 5 LINKS OF THE WEEK
INTERVIEWS
Collaborative Visualization to Advance Landscape Planning
Recently the University of British Columbia unveiled a decision theatre, an interactive and immersive computer visualization lab for collaborative advancement of landscape planning. Special correspondent Matteo Luccio spoke with Stephen R.J. Sheppard, the project lead and professor in the Department of Forest Resources Management at the University of British Columbia, Canada about both the technology and the approach.
A Global Perspective of Energy – Through Spatial Understanding
Energy is a key issue around the globe to today and Geoff Zeiss of Autodesk is no stranger to utilities and infrastructure. He has been writing extensively about energy related matters on his excellent blog 'Between the Poles', presenting many pieces in the global energy puzzle. Vector1 Media editor Jeff Thurston discussed energy with him from a wide number of perspectives in this interview.
TOP 5 BLOG POSTS OF THE WEEK

EVENT COVERAGE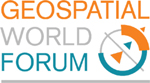 The Geospatial World Forum took place this past week in Amsterdam, drawing an international crowd of more than 1,000 geospatial technology leaders from 78 countries. This is the fourth event in a series, and the first time the event has taken place outside of India. The European location served well to elevate the participation and the program, with a high degree of sessions aimed at cutting-edge policy and technology frontiers, including the sustainable development of the developing world.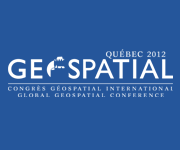 TOP STORIES
HEADLINES
Europe Loses Sight of Earth
EVENTS
Esri Forestry GIS Conference, May 1-3, Redlands, Calif.

GeoAlberta, May 7-9, Calgary

Real Corp 2012, May 14-16, Schwechat, Austria

Location Intelligence 2012, May 22-23, Washington, D.C.

MundoGEO#Connect, May 29-31, São Paulo, Brazil
Visualizing Climate Change (2012)
By Stephen R.J. Sheppard

Using dramatic visual imagery such as 3D and 4D visualizations of future landscapes, community mapping, and iconic photographs, this book demonstrates new ways to make carbon and climate change visible where we care the most, in our own backyards and local communities.

By Tigran Haas

This book is a unique perspective on architecture, urban planning, environmental and urban design, exploring ways for raising quality of life and the standard of living in a new modern era by creating better and more viable places to live.

Community Resilience and Environmental Transitions (2011)
By Geoff Wilson

This book discusses the resilience of communities in both developed and developing world contexts. It investigates the notion of 'resilience' and the challenges faced by local communities around the world to deal with disturbances (natural hazards or human-made) that may threaten their long-term survival.

SUBSCRIPTIONS