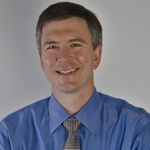 TerraGo has long offered one of the more interesting portable means of capturing map data through their GeoPDF offering. The company continues to innovate and expand that technology with mobile and enterprise offerings that leverage an increasing amount of data sources. Sensors & Systems (S&S) editor Matt Ball spoke recently with Richard (Rick) Cobb, president and CEO of TerraGo, about the company's recent rebranding and platform offering that came from their acquisition of Geosemble. The conversation spans the ability to deliver near real-time intelligence to the disaster and crisis response communities as well as the current market outlook, including the damaging impact of sequestration.
S&S: Your recent rebranding has a great tagline, "Location Defined. Intelligence Delivered." How did the branding process come together?
Cobb: I don't know if you've ever been through a massive branding overhaul. If you have, you know it's an exciting, challenging, and energizing event. We used an external firm called Creativerge, that specializes in branding for VC-backed technology companies. They took us through a program that lasted several months.
Our face is often firmly pressed against the glass, so it was valuable and quite interesting to bring someone into the process who is involved in a broader range of technologies and industries. It was good to start with a look at the overall technology market, and get external help to scope our message.
Creating the tagline was a nice way to start off the new branding effort. Our business has always been about discretely-defined, timely and valuable intelligence about specific places. Another key concept for us as a firm has been to take knowledge that typically exists in enterprise systems, and integrate that into geospatial intelligence products that anyone can use, anywhere. The "delivered" part of the tagline is about reliably bringing placed-based intelligence to "anyone, anywhere."
S&S: As part of the rebranding and repositioning, I understand that you have a new platform.
Cobb: We acquired a fellow In-Q-Tel company, Geosemble, last June, and they brought with them a platform called GeoXray, along with several interesting technologies that came out of USC and their advanced laboratories. The specialty of GeoXray is helping people discover unstructured data and analyzing it by place, time and topic, and then further integrating that data into geospatial assets, whether imagery from DigitalGlobe, Google, Microsoft Bing or enterprise GEOINT from Esri or BAE systems.
We now have these two solutions sets that both share similar goals: making sense around "place" of all the information that is available internally and externally and delivering that intelligence across the enterprise. It was a good time for rebranding, and the time was also right for us to tell the story of some of the things we had been doing prior to the acquisition, delivering advanced solutions to customers like the Army, NGA and the Department of Homeland Security (DHS).
We previously created a solution called Dynamic Mapbook Composer for DHS, for instance, which was delivered last year as part of WARRP, which stands for Wide Area Recovery and Resiliency Program. Our eIndex Server solution has been in production for a while delivering on-demand mapbooks for the U.S. Army Geospatial Center. In those two programs, we built capabilities for information discovery alongside multi-int integration, locating the relevant geospatial data as well as other unstructured and structured information from internal and external sources, before pulling that all together on-demand into GEOINT products. With the acquisition, it was an optimal time to tell the story of all that we're capable of doing as TerraGo and Geosemble combined.
S&S: Portability has always been your sweet spot, your technology doesn't require heavy hardware or much training.
Cobb: We have a technology platform, and solutions, that are really geared from edge-to-edge. One foot is firmly planted in enterprises and enterprise GIS, the Web, and data discovery and integration. But, our largest user population by magnitudes is comprised of edge users. GeoPDF-based intelligence is a de-facto standard across many different organizations and industries, but particularly across defense and intelligence and crisis response. It's really more than portability, it's also about interactivity and collaboration.
The edge-based environments are unique. If you look across defense or crisis response, these are heterogeneous environments where people come from multiple agencies or organizations, and they need a way to take the intelligence with them that is necessary to perform their job in a timely and effective manner. Along the way, they need to personalize the intelligence for their own mission, and to share that intelligence. This may need to happen in severe conditions that may not be optimal for easy GEOINT exploitation.
Our customers have to deal with big data problems, along with intermittent connectivity and/or low-bandwidth situations. These challenges run orthogonal to the realities of the mission. If someone needs to put critical intelligence in the hands of people without a lot of expertise on the region, in areas where there are harsh conditions and less than optimal bandwidth, and those end-users need to rapidly personalize and share that information with hundreds of other people from myriad organizations, how does one do that? The GeoPDF family of technologies is optimal for these conditions.
A GeoPDF intelligence product is a perfect container to do intelligence integration. It accommodates structured, unstructured and geospatial data in a small container that also allows an end user to capture their own observations. It's also universally shareable; users don't need special systems or software expertise, as everyone has access to simple PDF applications such as Adobe Reader. And with the TerraGo Toolbar or TerraGo Mobile, a user can extend the technology even further. GeoPDF is the optimal solution for integration of disparate types of intelligence with a geo backbone, which enables portability, personalization and ubiquitous sharing of intelligence.
S&S: GeoPDF has always had the offline advantage, although we see so many solutions offered these days, such as cloud solutions, that do require connectivity.
Cobb: It is interesting, the pendulum continues to swing. A few years ago, the buzz was all about online access. As bandwidth increases, and the availability of data continues to expand exponentially, it's more true today than ever that one can access relevant mission data on the intranet or Internet from nearly anywhere. It's amazing how much more valuable information is out there, much of it publicly accessible.
What we're now seeing, in the last 12 months in particular, is another pendulum swing. Connectivity is powerful, but let's not forget about the fact that there are still many people, either by choice or necessity, working in disconnected environments. Not everyone has or even wants a broadband connection or access to the Internet all the time.
We're definitely seeing a big swing back to the question, "What do you do for the disconnected user?" Many companies are answering that question with solutions built for users with intermittent connectivity, where a user may lose broadband for short periods of time. There are many solutions available that offer valuable capabilities, but they don't compare to GeoPDF for truly disconnected use cases.
We've always helped people harness the power of smart, dynamic intelligence. For years we have enabled users to link into Google Maps directly from a GeoPDF, where they push a button to Google Map their location. A deployed GeoPDF intel user could just as easily make a call to a DigitalGlobe server to see if there is more recent imagery available to add to their map. Increasingly, as we move forward with the GeoXray platform, we will be able to allow people to access more open-source, current data such as local news and social media. GeoPDF is optimal when it comes to integration, sharing and offline use, but there are a growing number of capabilities for those who have connectivity to get additional updated intelligence from any source.
S&S: I notice that social media is a stronger focus, pulling up-to-date information from all online sources.
Cobb: GeoXray is a platform that links to internal and external information, and does a powerful job of vetting that information for relevance to places. It then further allows people, once they have filtered data to a manageable subset, to mine that data for various topics, whether keywords or even topic clouds. The last thing that it allows people to do is temporal analysis. You can ask what is happening in my location relevant to a particular area, and apply time to that, whether last week or in the past hour.
There are many systems out there that allow people to formalize data, to analyze unstructured data and put that in enterprise portals or systems. That approach is challenging because it takes a lot of time. I have a good friend that has been deployed to the Middle East on four different tours. There have been important incidents in the AOR where the local sources were chatting or blogging and the local news feeds came out with relevant information about that event within hours. By the time formal processes delivered vetted information it was days or longer before it filtered down. What we're trying to do is bring some of that timely content to edge users by setting up servers that continuously monitor chosen data sources for sought-after information about places.
S&S: Is there a function to aggregate and share information about the same place. If you're on the same team, can you see notes from those that have been there before, and what they encountered?
Cobb: Part of the GeoXray platform is designed for collaboration. For instance, it gives people the ability to rate intelligent sources based on their credibility. When you find information, you then have the ability to tag and comment on that information, and then you can share the intelligence in a lot of different ways.
S&S: The system also can contain images, video and voice. Are those data feeds integrated, to both view and collect these forms of information?
Cobb: The idea is that you have the ability to do place-based discovery, and do analysis relevant to topic and time. Once you have picked the subset of intelligence, and integrated it into the proper geospatial environment, we then allow people to do their own customization and add their own content. It becomes a living and breathing intelligence asset.
The key concept is to allow the user to add their own information. The intelligence that they integrate from the server forms a baseline to go mobile and do ground truthing, to extend structured data and also do ad-hoc data collection such as voice, photos or video. All the information gets geotagged and can be further shared with anyone anywhere. A field user can share with an analyst who might be a GIS user with an Esri system or they can post that data back to Google Maps. We also enable sharing with other users who have Adobe Acrobat or other common systems.
Our whole concept is to offer edge-to-edge capability where the free flow of intelligence can happen in near real-time. With some systems, once an enterprise creates an intelligence product, it rapidly loses timeliness. Intelligence is a process, it never ends. So, giving people the ability to improve the intelligence as they learn more information, and then share that with other people, is an area that we've always focused on.
S&S: You have incorporated 3D space in maps of terrain, and that's really valuable to create more of an intuitive map. Have you gotten into the mapping and navigation of the interior of buildings?
Cobb: We can clearly add value to interior mapping, just as much as to the pure geographic side. But we haven't done a lot in that area yet; we're interested if anyone wants to talk to us about that capability.
Our space is changing; it's not just about geospatial intelligence as it is enterprise spatial intelligence. The same people who are focused on maps and imagery are getting into the interior of buildings, and a building is just another spatial entity.
S&S: We've segued nicely into a discussion of markets and opportunities. I'm interested to learn more about the WARRP Program that you have developed for DHS. Is that an urban resilience effort around natural disasters?
Cobb: It's about contingency planning and response for chemical, biological and nuclear threats. Our approach lends itself well to these environments where people aren't sure when or how they are going to get connectivity following a catastrophic event. They don't know who they need to work with or with whom they need to share data. The universally accepted technologies that we leverage, such as GeoPDF, are a good match for those types of situations.
The Dynamic Mapbook Composer solution is extremely powerful. It allows organizations to monitor and cache geospatial data and other information, such as transportation or healthcare facility information, news and other unstructured data, and continually store that information in an appliance, with the idea that if connectivity is lost, the enterprise has the latest intelligence: imagery, maps, and information. The crisis managers can create products on demand, such as rich multi-layer mapbooks that include information necessary for situational awareness, potentially put the mapbooks on digital media or print specific content and share it in old fashioned ways. When connectivity returns, users can receive and share updates via the web, e-mail and other methods to further aid in the recovery effort.
The system is built on our Software Developers Kit (SDK) that we built for customers and partners to design more customized systems, embedding our core technology underneath the covers. It's an exciting platform, and we're now rolling the GeoXray platform into that, as well as our mobile capability.
S&S: With the sequester taking effect, there's a lot of grim talk in terms of what this means for business. With defense as your biggest market, what is your take on that?
Cobb: We have just announced the closing of a $5.5-million round of financing, which is a very strong statement about our technology and our market. Part of that investor support comes from the fact that we did a strategic acquisition and we doubled R&D over the two years preceding that. We recently came out with a whole new suite of solutions, and we've deeply enhanced our legacy applications. We now have additional funding to expand the company to new applications and markets as we continue to support our current customers.
Sequestration and continuing resolution are significant challenges for technology companies who work with the government. It's not just the fact that they are cutting budgets, which absolutely needs to happen, it's the fact that there's so much uncertainty with exactly what the future holds, and people are unable to move forward without clarity. I think that's the biggest risk, rather than the numbers that will be cut. Some government organizations are paralyzed because they have no idea of what is going to happen next. Continuing resolution limits spending to the rates of last year, sequestration further reduces budgets; on March 27 when the continuing resolution expires, there will hopefully be a new, clearly defined deal.
Again, uncertainty is causing much of the pain. For innovators like us who serve the federal sector, these are very troubling times. Some of the larger companies that serve the government have deeper and broader access to key programs and senior government decision makers. We're all about innovative software development, and we don't have large numbers of people on our business development team. The government should be sensitive not just to negative effects on large software companies and systems integrators, but also to emerging technology innovators who are trying to solve big, important problems in new, creative ways. I think I can speak on the behalf of fellow CEOs of smaller technology firms in stating that current conditions are clearly very challenging; we are looking forward to a better, more defined future.