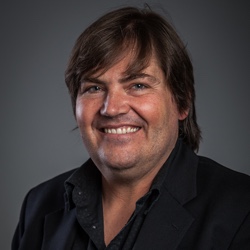 For a decade now, TerraGo has worked with an understanding that as uses of geospatial data grow, the number of users grows along with them. That growth is enhanced when the ability to use the data is made easier, both for professionals on the collection and analysis end, and for the decision-maker who can more easily rely on those professionals if some of the mystery is taken out of what they do.
Sensors & Systems (S&S) spoke recently with George Demmy, Chief Technology Officer of TerraGo, about its new OpenGeoPDF technology. We spoke about how this format is designed to integrate technologies as well as to foster new possibilities for applications, workflows and collaboration for decision-makers to leverage their investment in geospatial technology.
S&S: The OpenGeoPDF retooling sounds like a major undertaking, rewriting the standard with spatial database features. What was the impetus for the rewrite, and how extensive was the undertaking?
Demmy: The OpenGeoPDF initiative is much more than a drop of software. We've taken a step back to see what we do uniquely well and focus on that. The investments organizations make in geographic information systems are staggering, yet distilling those investments into something concrete and useful remains a challenge. Our job is to enable analysts and professionals to share their work with the largest audience possible, using self-contained, interactive geospatial applications made with the push of a button. Making data used to make maps more accessible and easily shared is really a pretty obvious step in a direction we've been pursuing for a while now.
S&S: Given the interoperability angle, is there hope that this becomes the transfer mechanism for field collected data between systems?
Demmy: The beauty of what we've done by mashing up geospatial and IT standards in GeoPackage and PDF is that anyone with Adobe Reader or anything that understands PDF can understand what they're getting. I can send you 36 shape files, and good luck. Or I can send you a lovely map that you can probe and dissect and, oh by the way, here's everything you need in one neat package for which there's parsing software embedded in every Web browser or mobile device in the world, more or less. We're not trying to set standards or protocols, just leverage what the community makes available and make it possible for people to realize many multiples of returns on their investments in geospatial technology.
S&S: Is the strategy broader than your traditional niche of data collection with lightweight and low-cost software in terms of the tools and workflows that might adopt OpenGeoPDF?
Demmy: We definitely live in a niche, but I would not characterize it as data collection. We democratize GIS and geospatial technology, but rather than cater to a consumer set like Google Maps, we cater to serious professionals who need to distill their work into a concrete deliverable item that can be consumed by a decision-maker who might not be able to spell GIS. Our first innovation of the OpenGeoPDF initiative is the GeoPackage feature attribute enhancement, which now makes the audience even wider because GIS professionals can share their work, not only with end users, but with their peers as well.
S&S: What kind of workflows do you envision with OpenGeoPDF that are beyond the capabilities of geospatial software today?
Demmy: Our vision is to make geospatial transparent. We don't talk about time the way we talk about location. What's so special about location that it needs its own vocabulary? Nothing I can think of. We are looking to put place in its place and make it completely transparent.
S&S: Collaboration seems to be the key element, as GeoPDF has always been about opening up the geospatial tent to more users. Does this open move provide even more people with geospatial data collection and sharing capacity?
Demmy: Collaboration is an interesting word and gets at the heart of what we're trying – and have always tried – to do. Fundamentally, collaboration is about sharing work. How do you do that as a GIS professional? For many, it's printing out a lovely map on a D sheet. What if, instead, with the same click of a mouse, you create an interactive application that invites exploration and a conversation? The potential audience increases by an order of magnitude or more, because we're throwing our arms around the people who make the maps as well as those who consume them.
S&S: You've had nice niches with the military and first responder communities. Are there any changes that are specifically targeted toward those users, and if so please describe the changes in light of the communities' workflows.
Demmy: We've been privileged to serve our defense, intelligence and first responder communities since our founding. We have completely transformed the way maps are delivered in theater, and we've saved taxpayers countless dollars while improving the timeliness and relevance of the GEOINT that's delivered to the pointy end of the spear. One of the messages we've been getting, however, is can they get more than a map? Can they have the data behind the map, so they can do their own analysis? Absolutely, yes. We're embracing the standards the community is promulgating to provide the creators AND consumers of geospatial intelligence products what they're asking for.