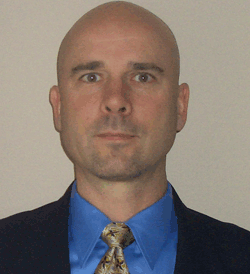 Ecology and Environment, Inc. is a publicly traded company founded in 1970 that has been working on sustainability initiatives, and applying GIS technology to these problems, for decades. V1 Editor Matt Ball spoke with Tony Gale, principal consultant, about the company's use of GIS and geospatially enabled software-as-a-service applications to tackle broad problems, and provide measurable metrics, for sustainability problems.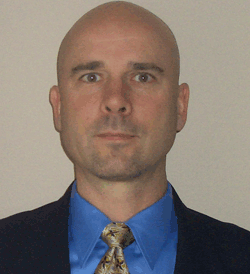 Ecology and Environment, Inc. is a publicly traded company (traded on the NASDAQ as EEI) founded in 1970 that has been working on sustainability initiatives, and applying GIS technology to these problems, for decades. V1 Editor Matt Ball spoke with Tony Gale, principal consultant, about the company's use of GIS and geospatially enabled software-as-a-service applications to tackle broad problems, and provide measurable metrics, for sustainability problems.
V1: Reporting is a function of a publicly traded company how do you communicate your own performance regarding sustainability?
Gale: We publish an annual sustainability report to communicate our mission, vision and accomplishments to all of our stakeholders, especially our employees, regarding sustainability. We started this in 2004, showcasing in particular the sustainability initiatives we were undertaking at our headquarters. Since then we've reshaped our reporting framework to align with the international standards of the Global Reporting Initiative (GRI), which we've been doing for the last three years.  In 2008 we also became a founding member of The Climate Registry (TCR), which is well positioned to become the national registry for greenhouse gas reporting in the United States. As a founding member, we have committed to follow their reporting protocols and third-party verification requirements, so our next report for 2008 will be in alignment with both TCR and GRI standards.
V1: What is your feeling on the prospects for change related to climate change policy?
Gale: This year (2009) should prove to be very interesting. Climate change will have a substantially elevated profile on the political agenda with the election of America's first-ever climate-change president. The stimulus package should create substantial opportunity for green jobs. There's the potential to have a climate bill passed by Congress, maybe by August 2009. Senator Barbara Boxer has announced to her committee that she will introduce a bill in January 2009 to include Obama's climate targets and provisions to start a carbon trade program. Even in the absence of a new comprehensive federal carbon program in 2009, heightened concern about volatility in energy prices and U.S. reliance on energy imports will continue to drive projects that result in energy efficiency and a reduced carbon footprint.  These actions will likely increase the prominence of The Climate Registry and the Chicago Climate Exchange and intensify focus on innovative sustainable solutions.

V1: Is a good portion of your business related to assessing greenhouse gas emissions for client companies?
Gale: Yes. On the sustainability side, we cover the full spectrum of services and solutions from planning, baseline, inventory, and impact assessment through to footprint reduction, management, and reporting.
For example, with regards to sustainability and master planning, we developed the sustainable master plan / installation design guide for the largest U.S. army base, Fort Hood, Texas, which involves GIS and various sustainability elements.
For baselines and inventories we have provided sustainability baselines, greenhouse gas inventories and verifications for various organizations to assess carbon, water, and waste-footprints. This gives our customers best practices quantification of the impact they're having on the environment and climate change.  
From the baseline assessment and inventory side we identify the cost-effective solutions to help cut our customers' environmental footprint through various approaches including improving energy efficiency and hence greenhouse gas emissions relating to buildings, and reducing the energy consumption and hence greenhouse gases emissions related to transportation.
From the perspective of greenhouse gas mitigation there are two angles; the supply side, where greenhouse gas emissions result from burning coal and petroleum to create energy and the demand side where consumption of energy and resources is occurring which results in carbon intense outputs.
At E & E, we help to reduce and manage the demand for energy and other resources, especially transportation and buildings through providing GIS and IT tools such as GreenRide and GreenMeter and our consulting expertise.
On the supply side we provide support that ties into GIS and the environmental assessments and planning for renewable energy projects including wind, solar, geothermal, and low-impact hydro and also carbon capture and storage initiatives.
The U.S. has the world's largest proven coal reserve, so from an energy-independence and national security standpoint, it's very important that we capitalize on that asset. However, we also need to recognize the substantial impact burning coal has on our national greenhouse gas footprint. Carbon capture and sequestration (CCS) is an area where Ecology and Environment brings unique on the supply side management solutions. For example, we are working on a ground-breaking project in western New York State right now. The Jamestown Oxycoal Circulating Fluidized Bed (CFB) and CCS Project is slated to be the first oxy-fuel carbon capture and storage project in the country.  This demonstration project will dramatically improve understanding of whether CCS is a viable mechanism for abating climate change.
The final part of what we do is reporting. I alluded to that regarding the sustainability reports that we generated in alignment with the GRI, our next report that will be in compliance with The Climate Registry, and our activity for clients supporting TCR-compliant inventories.  The registry will act as the repository for organizations to measure and track their carbon and potentially form a framework for mandatory programs including regional and federal initiatives.
V1: When you have a new client, what's the first step?
Gale: It really depends on the client. Looking at the lifecycle from planning to assessment to footprint reduction to reporting, different organizations are at different points.
Quite a few organizations are now conducting carbon inventory in support of their sustainability reporting. For example, many academic organizations have joined the American College and University Presidents Climate Commitment, and several hundred participants have pledged to conduct a baseline inventory as one of their first steps to reducing their footprint. Then there's the U.S. mayor's climate action initiative that has the support of over 800 mayors, and there are also various statewide and multi-state initiatives designed to reduce greenhouse emissions
In cases where organizations need to measure and verify their inventories, we bring the ability to manage the demand side and reduce their greenhouse gas emissions relating to their buildings with a web-based solution called GreenMeter (www.greenmeter.com). For transportation, we help manage the demand side and reduce the emissions through a tool called GreenRide (www.greenride.com ).
GreenRide facilitates ride-sharing by providing a web-based tool to help people quickly and easily identify more sustainable transportation choices that fit their specific needs, so that they can get out of their single-occupant vehicles and carpool, vanpool, ride a bus, train, or some other travel mode that helps reduce their footprint.
For the supply side we're working on cutting-edge solutions to manage emissions. We help provide environmental planning and permitting support for renewable energy development. For non-renewable energy sources, for example, if you're a power plant that burns coal, what do you do about your emissions? To tackle these types of problems it's critical to research solutions and test the best ideas.  For example, our support of demonstration projects for carbon capture and storage potentially could offer a mitigation solution for one of our largest GHG sources.
In California, in anticipation of the state climate cap and trade bill AB32, there's been a surge of new reporters to their voluntary California Climate Action Registry. So, in many cases, organizations have to do an inventory which is where we can take a look at their organization and determine their footprints. Some of these organizations participate voluntarily, because they see it as their responsibility to help assess our collective footprint and find innovative ways to reduce it.

V1: Let's talk a little bit about GreenRide. I'm assuming it's primarily a web service solution?
Gale: Yes. GreenRide is our flagship software-as-a-service solution. It's an outgrowth of the learning we gained as a corporation from creating and running our own rideshare program for our employees since 1973. We've discovered a great deal about what it takes to get people out of their single-occupant vehicles into carpools, vanpools, transit or choose modes such as bicycling that help improve health.
As part of that learning experience, we realize that there are several things that influence people's behavior, with behavior change being a cornerstone of a success program.
GreenRide is a web-based tool that's very easy to use, and in fact it won an award for ease of use and technological innovation from ESRI in 2005. People in this day and age of instant gratification can go to a GreenRide powered website, enter their personal preferences and find out about options that match those preferences very easily and quickly.
Another element that maximizes GreenRide's success is its ability to help people internalize the value of what they're doing.  We've been a leader in doing that by dynamically providing metrics to people participating in the GreenRide system about how they're helping the environment by reducing greenhouse gases and asthma causing pollutants, such as particulate matter, reducing energy consumption and hence reliance on foreign oil, and saving money.
V1: Are there other incentives that motivate people to participate?
Gale: Financial rewards. We have extremely sophisticated incentive management tools, because people like to be rewarded for what they do. GreenRide is very unique because it has the ability to identify winners and manage incentives based on multiple reward mechanisms including raffles and points based systems.
We learned a great deal about the power of incentives to increase program participation through implementing our own program internally. We also learned how to get people to find matches with more sustainable transportation modes by providing easier ways to do this through the web. We learned about how to educate our employees of the value or ridesharing, and then the impact of rewarding our employees for doing a good thing.
We have spent more than a million dollars on incentives through rewarding employees since 1973. We pay our employees up to $1.50 a day for choosing more sustainable transportation. We also enter them into a raffle every month for $500 and showcase the winner on monitors in our offices throughout the company, throughout the country, so an employee walking in the office will see someone saying, "I've just won 500 bucks because I cycled to the train station and caught a train to work versus driving my car alone." And that helps raise awareness and personalizes the value leading our employees to say, "Wow, I could use $500," and be more environmentally friendly too.
V1: What role does GIS play in this solution?
Gale: In 2004, when ESRI's ArcWeb Services was released, we became one of the very first customers. That was a pivotal point for us because it freed us from the dependency on local data sets so we could use geocoding and routing service capabilities throughout the country.
It allowed us to go to customers like metropolitan-planning organizations, transportation management agencies, large employers, and campuses. It also enabled us to deliver it as a software-as-a-service solution helping our customers avoid the headache of having to deal with software or hardware. It also enabled us to scale GreenRide throughout the country and abroad.
We started commercializing GreenRide in 2005. We added a customer in 2005 and then we went to eight customers in 2006, 34 customers in 2007, and 60 customers in 2008. We don't see that growth rate changing even though gas prices have gone down. The issue of climate change is something that with Barrack Obama coming to office is going to be elevated. We feel very bullish about GreenRide.
We now believe ourselves to be the number one U.S.-based vendor of web-based ride-share solutions for carpooling and vanpooling. We have sixty customers throughout the U.S., including large cities such as Chicago and Detroit, and large and sophisticated technology centers such as the city of Redmond, which is the headquarters for Microsoft. Campuses throughout the country are also pursuing GreenRide rideshare initiatives because it helps them meet their objectives relating to their involvement in the American College and University Presidents Climate Commitment (http://www.presidentsclimatecommitment.org/html/commitment.php).
Rideshare solutions cut pollution, cut greenhouse gases, tackle climate change, and at the same time make communities more livable by taking cars off the road, reducing traffic congestion and helping people be more productive.
V1: One thing that impresses me is how you're able to measure the positive impacts of using GreenRide. I noticed on your website that the EPA has recognized you for these contributions.
Gale: We've taken a big leadership role in providing those metrics so that people understand the environmental benefits, economic benefits, and energy benefits from ride sharing. We track that for every one of our employees, and we provide our customers with a tool that allows individuals to log their commutes and tell them dynamically what their savings are and it aggregates those savings. The more they log, the bigger savings they make, and the more they recognize the value of what they're doing economically and environmentally.
In our system, we track the number of trips reduced to the individual level, the total miles they've saved on ride sharing, the amount of fuel they've saved, and the amount of money they've saved — including reducing wear and tear on their vehicles. If they walk or bicycle, we even tell them how many calories they managed to burn. For employers we roll this up for all employees or for the entire region if the system is used by metropolitan planning organizations or transit agencies.
We're very proud to state that our employees have saved more than thirty two million vehicle miles traveled since we started our program in 1973 and were also helping organizations throughout the country and abroad save tens of thousands of tons of CO2 equivalent from the atmosphere, which is substantial.
V1: You talked about having about having solutions for buildings as well. In that community, they talk about buildings contributing 40% of the total greenhouse gases. What kind of solutions do you have planned for building management?
Gale: Transportation makes up about 33% of the U.S. footprint (18% of the US footprint is from cars and light trucks), and like you mentioned, about 40% of carbon emissions come from buildings. Interestingly enough, we're the proud owner of the world's oldest LEED® Platinum rated Existing Building (EB) so we know well what solutions make sense for buildings ─ LEED Platinum is the top rating for energy efficient, environmentally sound buildings from the U.S. Green Building Council.
We constructed our building back in the late 80s and designed it with energy efficiency and a reduced environmental footprint in mind. Ten years after we built that building, we started what we call our "Green Office initiative"
That initiative involved a behavioral change program to help our employees understand the impact of their actions on our energy and environmental footprint, optimizing our building automation system, and applying low costs retrofits. For example, changing out incandescent light bulbs with compact fluorescents, changing out the way we managed our computers, virtualizing servers, installing water saving toilets, replacing our carpeting with recycled fiber carpeting, putting in solar panels, and switching over to 100% renewable power for our headquarters building.
As a result of what we have learned, we have been developing a solution called GreenMeter (www.greenmeter.com). It's a web-based solution combined with energy management consulting expertise to track the consumption of resources (primarily energy), so that facility managers can make more informed decisions about how to optimize the operations of that facility, as well as optimize their capital investments.
GreenMeter tracks resource consumption in near real time and combines this with consulting expertise in energy efficiency. We have Certified Energy Managers and LEED accredited professionals that we bring to bear on the problem. We look at a customer facility to identify the major areas that are contributing to that footprint, identify ways to optimize energy use and then we provide them with information to see how they're progressing.
GreenMeter is not as mature as GreenRide, but it is one of our key sustainability solutions going forward. That's an area where we're very strong because we've been walking the walk since 1970. We've developed solutions based on experience, qualified personnel and a long track record of success.
V1: Is GreenMeter incorporating sensors, and is there a GIS component to that solution?
Gale: It does incorporate sensors. It's a blend between consulting expertise and a software service. What we do is we apply individual sensors to the meters and then transmit that information and track that consumption through web-based tools. Once collected, we evaluate the data and determine where to focus efficiency initiates. Quite often, energy prices charged by the utility are determined by the highest (or peak load demand) so by compressing that peak and staggering consumption we can help reduce costs.
From the GIS standpoint, we're working to build in the ability to look at the distribution of building assets spatially, and how they contribute to energy consumption.

V1: What impressed me on your website is how many different disciplines you employ. It really sounds like you take a holistic planning approach to a lot of the projects that you're involved in.
Gale: We've worked on over 35,000 projects in more than 80 countries, and we're very proud to have more than 80 different disciplines on staff. Another thing that sets us apart is that not only do we have a holistic perspective on finding solutions to problems where we're partnering with our customers, but also that our company operates as a single-cost center.
Unlike many other companies, where they have regional cost centers that end up competing with one another, our single-cost-center approach gives our customers access to a much greater resource base. With a regional cost center you might have a company of 10,000 people, but only really get access to a few hundred regional staff; whereas, we have a company of about 1,000 people that can provide access to all 1,000 people and the best staff to do the job.
V1: Do you facilitate collaboration/cooperation between those different disciplines with a system approach? Is there internal software that's used that helps that process?
Gale: We leverage our "Knowledge-based Network," where the objective is to diffuse knowledge throughout the disciplines, so that people learn from one another and take that learning experience and apply it in a way that helps our customers to be more successful. We have regular knowledge seminars, where key stakeholders with those disciplines participate and share their knowledge so that we can share this within the enterprise. And of course, like many companies nowadays, we use virtualization through webcasts and video-conferencing as a mechanism to communicate more effectively while reducing unnecessary travel.
Communication is emphasized very strongly throughout the company by our chairman of the board and President and CEO. We recognize how important it is to executing effectively both our operations as a corporate enterprise and also executing on behalf of our customers finding them a solution.
V1: In the business climate, for the work that you do, has it ever been a better time to do what you're doing?
Gale: I think we have a perfect alignment right now. Our name, for example, Ecology and Environment Inc. In some markets, that's been a challenge, where people feel like we're focused purely on green, whereas, we also do things like emergency response and emergency planning consulting. Now that "green" has become a household word and climate change is a key issue, our name is a big asset.
Furthermore, from a financial perspective, we're very strong to weather the economic storm. But at the same time, we're firmly positioned to secure new opportunities as they unfold regarding sustainability and climate change. I can't imagine that there's ever been a better time in the history of the company for us to be successful, to grow, be profitable and bring substantial benefits to our stakeholders.