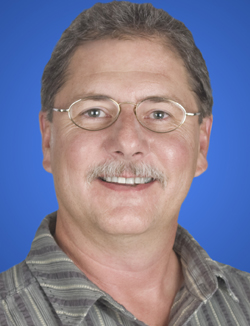 ESRI, the world leading GIS software vendor, recently announced the addition of an environmental industry manager. Dr. Robin D. Smith has extensive experience conducting and managing environmental investigations, and ecological and human health risk assessments. V1 editor Matt Ball spoke with Smith about the current use of GIS in these areas, and the promise for more integrated and widespread use in the future.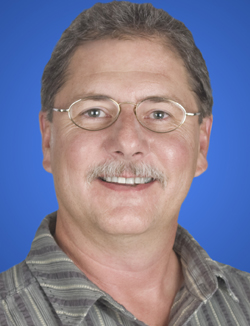 ESRI, the world leading GIS software vendor, recently announced the addition of an environmental industry manager. Dr. Robin D. Smith has extensive experience conducting and managing environmental investigations, and ecological and human health risk assessments. V1 editor Matt Ball spoke with Smith about the current use of GIS in these areas, and the promise for more integrated and widespread use in the future.

V1: When I heard the rumor that ESRI is putting the "E" back into ESRI, I thought that was a neat way to phrase it.
Smith: When I was interviewing for the position that was the catch phrase. It is the Environmental Systems Research Institute.   It's not that ESRI hadn't been doing environmental research, but the mission and scope had expanded over the years into many other areas. Environmental was a significant component of a lot of these areas, but ESRI didn't have anybody focusing specifically on the "environmental."
V1: There is such a strong focus on all things green right now. It seems like this new focus begs more for solutions rather than simply a green approach.
Smith: Very much so, and you can look at the vertical markets of mining petroleum, logistics, defense, and there's an environmental component to everything those people are doing. Part of my job is to define my job, and look at everything that people consider as environmental, from recycling all the way to climate change. It involves everything from endangered species and loss of habitat to pollution prevention and control solutions.

V1: It must be a bit daunting to pick your first target point.
Smith: It is. One of our priorities right now is climate change and carbon accounting. So, we're working on a strategy to define what ESRI's approach to carbon accounting is going to be, and how to engage not only our customers but other critical stakeholders.
The other thing is simply to support initiatives that have been ongoing for a long, long time. Domestically, the federal, state, local government environmental agencies — a lot of them have been early adopters of ESRI technology. The question is how do we get them to the next level of use from a more global standpoint? The idea is to integrate functions across agencies, stakeholders and industry. It's a good challenge to have ahead.
V1: I have a friend that does environmental assessment work, and we were discussing how little GIS is integrated into that process. He told me that the work is done only on a project basis. Everyone understands that there's a mandate to provide that initial environmental assessment, but it's just seen as a report that they need to get out of the way, and no one integrates that kind of data throughout the project. Is that your feeling as well?
Smith: I think that's pretty accurate domestically. By and large, GIS has been the responsibility of the GIS group in an organization. My intent is to bring that up to an agency-wide awareness of how GIS, with respect to an environmental approach, should really be considered a business function. We need to look at the standpoint of say a state Environmental Protection Agency (EPA), and how integrating GIS statewide fulfils their mission statement and makes them an "effective business." .
These agencies have a mandate to permit, gain compliance and clean things up. My goal is to raise GIS up to that level, so that not only is it a tool for people on a project basis, but it's a tool for the management level, answering the question, "How do we become cost effective and do the best thing for the environment utilizing GIS?" GIS is the glue that holds these things together.
To that end, we are very pleased that the U.S. EPA has recently renewed its ESRI enterprise license agreement and has continued to expand the use of GIS applications throughout their regions. GIS is deeply integrated into many of its work flows. New advancements in ArcGIS Server are giving those workers and managers even more opportunities in many different areas such as permit issuance. We've worked together with the agency to develop some of these applications that have proven very successful.
V1: It does become a mandate issue, doesn't it? Environmental assessments are mandated, but to get any sort of broader use would almost require an evolution of those mandates.
Smith: Yes, it would in a lot of places. There are a many dedicated people at the state and federal level of environmental protection that clearly understand this concept. They understand the value of GIS across the spectrum, not only from data collection, visualization and analysis, but also from the standpoint of providing that information to senior management to support the decisions on mandates.
How do we change that, and also go out to stakeholders, the public and private industry, and communicate that? I look at GIS as the perfect communication tool for very complex environmental issues to allow not only project and program execution, but also awareness building and real change in process and work both at the agency level and at the regulated community level.
V1: Is there certain product component here to your job as well? Are you doing anything to identify needs within the product line or the creation of solutions?
Smith: I'm not really focusing on specific products, what I'm really focusing on is evaluating business function in the environmental arena and providing solutions. From strictly a product basis, however, we're focusing on our new web-based application ArcGIS Server to bring applications to an enterprise level in a cost-effective fashion. I'm working with anyone who is using GIS, or should be using it, to say that they are going to be able to tie together information flow across your organization and make processes more efficient through an analysis, visualization and presentation.
ESRI invests twice as much in research and development of its products and has very capable people doing this task. One aspect of my job will be to bring the concerns of environmental managers to these developers so they can build GIS solutions that are right on target.
V1: What has your experience been with GIS in your past jobs?
Smith: My first exposure to GIS was probably back in 1992 or 1993, when I was working for an engineering consulting firm and they were forward-thinking enough to utilize it as a decision support tool. It was very appealing to me because of the power of the analysis and the visualization.
Then there was a gap in my direct exposure until several years ago. I worked for a small environmental consulting firm based in Boulder, Colorado that was using GIS as a data collection and integration center.
This company used GIS to make a data integration system, so they could pull everyone's data and evaluations together and present it in a visual fashion with supporting analysis capabilities. It was incredibly efficient, with decisions being made during the meeting, essentially real-time. It is cost-effective from the time-spent standpoint, and it helped eliminate the ability to argue over individual interpretation, because the data were the data and it was there for all to see at that moment. I spent enough years with that company to understand this technology and see how it can be put to very efficient uses.
V1: That sounds like a great process-oriented approach. Did the company evaluate the return on investment that they gained from it?
Smith: The efficiency of employing GIS from a time/money savings context was huge. You may have twenty or thirty "high level" folks sitting around the table at a meeting. If you are efficient during that time, not only do you save a lot of money, but you also get to a decision point much more quickly and it's a decision supported by spatially associated environmental data. It's not an extended process with printed reports that can't be quickly affiliated. You can come to a decision point so much more rapidly by taking those analyses and visualizing them. There's a huge return on investment for all of the parties involved.
V1: It seems like a lot of things that will be under your domain blur the line between services vs. a software tool?
Smith: You're absolutely right, much of this may be services supported by software, and that's the way the job is structured. My position, and related industry solutions positions, is to provide both software solutions and the associated domain expertise or consulting. ESRI has an outstanding professional services group, which is essentially a consulting function that taps into different domain expertise to look at specific projects or program areas and provide a solution using or developing custom solutions with our software.
V1: Are the environmental engineering firms going to be a large focus of this sales work, and is there much penetration in those firms now?
Smith: We have a good level of penetration with most of the larger firms now. I would estimate that we're in 80 to 90% of those large engineering consulting firms, and they're all using GIS as a value-add service step solution for their customers.
As you're well aware, in environmental work at the federal level with EPA or DOD or DOE, a lot of the on-the-ground work that's done is contracted out. So, supporting these firms in support of those larger agency customers is fundamental. Many of them are very progressive in taking the technology and creating solutions for their customer and many of them are current Business Partners of ESRI. My challenge is to understand where they are with respect to where the technology needs to be, and how to best support them in supporting their clients.
V1: The global picture is something that you have to deal with too, right? How much work is applied to the developing world, because some of the environmental issues have the strongest impact there perhaps, as opposed to the developed world?
Smith: If you look outside the U.S., the European community is highly developed and they have a lot of aggressive initiatives in place, although many areas are developing around issues such as global warming, carbon foot printing, and carbon accounting. They still have a significant focus on the end-of-the-pipe solutions for pollution control, pollution prevention, chemical regulation, as well as habitat and species diversity.
It's very much across the board in developing countries, where you probably are more focused on developing industry, agriculture, and sustaining the environment while creating some kind of sustainable economic base. We're working with our international ESRI offices and partners, and the agencies and ministries in those various countries and regions to evaluate approaches and solutions.  ESRI also works through our office in the Washington, D.C. area who have very strong connections with the United Nations, UNEP, USAID, to develop both software and localized ecosystem applications.
V1: Are there topics that we haven't touched on that are strong focuses for you in these early days?
Smith: One of the things that I'm still wrestling with, and this is just a matter of further discussion, is what is environmental? I see everything, as I said earlier, from recycling programs to waste and storm water, agriculture, greenhouse gases, deforestation, habitat, species diversity, etc. A big part of my challenge is to define the focus of GIS for the environment, both internally to ESRI and externally.
Clearly, the global issues are a perfect area for GIS and for integration of remote sensing applications. It's now a matter of figuring out how to leverage new GIS technology developments to maximize the efficiency of those programs and to extend these effectively to developing areas for environmental protection and sustainability.
One of my motivations for coming to ESRI was that I saw a technology that would allow me to do things that impact a lot of people and truly has the ability to make a difference in how we become better stewards of our environment and our planet. It may sound a little bit blue sky, but truly that is what is one of the most exciting and compelling things about working with this technology and working for this company. I have to tell you too that the people that I have met and that I'm working with, within ESRI, are just as compelled by that vision as I am.
V1: We started V1 Magazine about a year ago, with a concentrated focus on stewardship issues rather than just technology. While it's good to pare away some tangential application areas, there are so many areas of GIS application that are under that umbrella, especially if you think about sustainability equaling efficiency.
Smith: It's enormous, and it truly does speak to what I think is my mission and the mission of ESRI, to bring a system orientation to problems. It's looking at the system in its entirety and figuring out the variables and helping those people who are deciding about making change to do those things most efficiently, in a most informed fashion.
I really look at these things objectively, it becomes an issue of workflow, it's process and it's systems. Drawing on my background in evolutionary ecology, there's no one thing that resides by itself in any system, as much as we like to try and isolate things.  As much as we can, we need to look at the system and the processes within the system, and variables within the system, in order mitigate negative impacts and to promote the health of that system.
GIS is, again, the approach that can organize and clearly display all of the aspects of these complex systems. When you can visualize something, see it for yourself, then your ability to analyze and comprehend is so much more rapid and full. You then have the ability to make decisions quickly, cost-effectively, and based on a very sustainable approach.
I don't think it's become any more apparent than in the past several years with all the information about climate change. Everything that we do locally has impacts globally and vice-versa, and GIS is a phenomenal way to be able to integrate information and to help us, more clearly, evaluate our choices with respect to how we become better stewards of our environment.