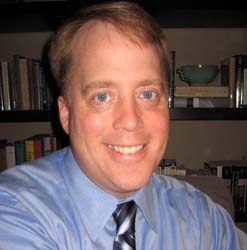 The U.S. Environmental Protection Agency (EPA) has long been a user of geospatial technology, and they've created many web-based applications to improve communication with constituents. A new agency-wide initiative for better information management and transparency in now underway, and there are implications for greater integration of sensor and geospatial systems to aid this effort. V1 Editor Matt Ball spoke with Jerry Johnston, the agency's geospatial information officer (GIO), about his vision for greater GIS use at the agency.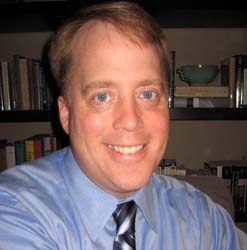 The U.S. Environmental Protection Agency (EPA) has long been a user of geospatial technology, and they've created many web-based applications to improve communication with constituents. A new agency-wide initiative for better information management and transparency in now underway, and there are implications for greater integration of sensor and geospatial systems to aid this effort. V1 Editor Matt Ball spoke with Jerry Johnston, the agency's geospatial information officer (GIO), about his vision for greater GIS use at the agency.
V1: I'd like to delve into your history and your experience with GIS at EPA. I was reading online that you were previously with the Environmental Fate and Effects Division in the Office of Pesticide Programs at EPA.

Johnston: I was in charge of a small group of about 20 people that were looking at improving the ability of that organization to do spatially explicit ecological risk assessments. When a pesticide is registered in the U.S., the pesticide program here at EPA has to do risk assessment to see how that chemical might affect ecological systems and endangered species as well as human health. The group that I was involved with looked at the ecological side of the equation and we were trying to get geospatial analysis and GIS approaches integrated into the risk assessments.
The idea being that if you have a notion of where the endangered species are, and you know where sensitive areas are, then you can map the potential risks of these chemicals based on their agricultural use and by looking at the intersection of the risks and the sensitive species and landscapes.  That was the spatial approach that we were taking, and I think we made a lot of progress there.
They are doing some great work in the Pesticides Program towards being able to communicate to people who buy pesticides very specific information about where to use this and where not to use it. You'll see more and more over the next several years pesticide products in the store coming with a website URL on the label that says, "There may be restrictions in your county on the use of this chemical, go to this website." And you can actually bring up a map that shows you places where we've restricted the use of certain products.  I think that's a pretty exciting example of the use of geospatial technology at the agency.

V1: It's a great idea to integrate a map with the labeling. It seems like a large step in how you can manage exposure, because obviously you can't be everywhere at all times.
Johnston: Well, we're really trying to do a better job. It's a tough balance between the need to be protective of the environment and sensitive species, but we also don't want to go so far as to just make blanket decisions and say, "You can't use this chemical in this state or this county." So, the better we can geographically target where pesticides use should be restricted, I think the better off the agency is from an enforcement standpoint. And certainly the better off the public is for knowing they can use these chemicals in a way that isn't harmful to the environment.

V1: In early December the EPA held the Environmental Information Symposium (http://www.epa.gov/oei/symposium/2008/) in Phoenix, Arizona. Taking a look at the program, it appears that a lot of the conference revolved around a new strategy for information management and transparency.
Johnston: Improving transparency into our processes, especially for the public, is a big focus. It has always been a focus of the agency, but is clearly a specific focus of the next administration, and I think there will be attention directly on that. We're starting to look pretty seriously at ways that we can be proactive to improve transparency into agency business processes for the public, so there's a lot of good work on that right now. And you're right, that was a recurring motif at the Symposium.
The web presence at EPA is going through a series of changes. We've recently re-developed the front page of EPA.gov, and I think markedly improved it in terms of having RSS feeds, integrated video, and blogging. We had a pretty static website previously, so the web is at the center of some of our new transparency communication strategies.

V1: When you take a look at the overall role of GIS at the EPA, you obviously have a lot of separate systems that mapping gets integrated into, is there a centralized strategy?
Johnston: As you know, the EPA has a long history of using GIS and geospatial technology, and that use is across multiple programs at the agency. The GIS programs are very de-centralized in nature, so we've got GIS expertise in each of our regional offices, with ten regional offices across the country, and then in our major research and regulatory programs, and they also have local people who are the domain experts for the things that those organizations are faced with.
The local GIS expertise can take technology and geospatial approaches and focus them specifically for the business processes and the workflows in those organizations. For example, our air program has a large and very active group of GIS professionals that have been doing a lot of great work around public release of our air quality information. The AirNow program that we co-manage with NOAA and NASA and others have some really great Google Maps and Google Earth applications that they've been publishing over the course of the last six or eight months. That's one example, but it's indicative of how we've got people with GIS expertise that are embedded into each of our program and regional offices.
In my organization, the Office of Environmental Information, which is the CIO's office for the agency, our role is to facilitate and build infrastructure and policies and procedures that enable the regulatory program staff to do their jobs and to take advantage of place-based approaches and geospatial information broadly. Some of the ways we do that is to be able to look across programs and systems, and not just build applications or data access portal points about air or water or toxic chemicals.
Our EnviroMapper (http://www.epa.gov/enviro/html/em/) suite of applications was one of the first national and integrated environmental information systems available on the web. We're looking right now to modernize and to step forward with the EnviroMapper approach to bring consolidated environmental information from across multiple EPA programs to the public in a single point.
That's a high-level view of how we're structured. I've got folks who I work with that are looking at the backbone GIS capacity for the agency and what we need to do for this common infrastructure that everybody shares in order to help people take full advantage of geospatial technology. And then we have people in the regulatory and research programs that are really doing the heavy lifting. They're the ones doing the analysis and applying this technology to their business problems.

V1: In your role as GIO, I imagine you interface a lot with other federal agencies.
Johnston: That's a big part of my role. About half my time I would guess is inside facing and the other half is as a liaison and coordinator with federal, state and local government partners. One of the biggest roles that I have in that capacity is through the Federal Geographic Data Committee, where I participate in several of their committees including the National Geospatial Advisory Committee (NGAC) that was recently formed.
Enabling legislation allows federal agencies to ask people from outside the federal government for guidance as to how the federal government should set policy. So on this particular advisory committee, I'm one of two federal representatives, but the other twenty-eight members of the committee are from state, local or tribal government and the private sector.
I do spend a fairly substantial portion of my time in inter-agency discussions both through NGAC and then also through the Open Geospatial Consortium and similar organizations.
V1: Does a lot of the discussion revolve around increasing data access?
Johnston: Absolutely, we recently completed an initiative that we called the "National Dialogue on Access to Environmental Information." It was an effort to step back that my boss, the EPA CIO, Molly O'Neill took on. One of the things that we don't do enough of is ask our stakeholders what it is they want from us. The project involved the EPA-IT organization looking at itself and saying, "Are we meeting the information needs of consumers?" We were really pleased with the level of response and the level of thought that people put into this.
One of the clearest messages that came through in this process is that people can't always find the information that they think we have or that they know we have. People come to EPA looking for environmental information and we hold environmental information that's not necessarily always ours — sometimes data owners are state partners or other federal agencies are actually the responsible parties, but EPA is the brand name for data in some regards.
People couldn't always find data in part because we've tended to publish information along the stovepipes that we are organized in. We've got our air program and they publish all their information in their systems, we've got our water program and they do the same thing, our chemical office, they do the same thing, and so on.
One of the things that I'm excited about going forward is the huge role that geospatial can play in being the integrator across all these different things. Place is often the only thing that our data have in common across programs. It's the way of integrating much, if not all, of the key environmental information that our stakeholders are looking to EPA to provide.
It's been a great exercise in helping focus the ways that geospatial technology can be used to help the public find, understand and use EPA data. There's a community of people out there that would love to do more interesting things with our data than we're doing right now, and we haven't always been good about publishing our data in ways that enable the community to do that. It's the notion to build not only geospatially enabled, and more open data systems and services, but can we build communities of interest around these data?

V1: That speaks to more in-depth spatial analysis and modeling, and I noticed that you had an integrated modeling and collaboration session at the recent conference.
Johnston: We had about 50 people who worked for three long days to look at the opportunities for using technology in new ways to enable collaborative modeling. One of the things that struck me, in a pre-EPA life where I did a lot of environmental modeling, is that environmental modeling is an activity that lends itself very well to geographic approaches. The use of GIS as a framework, as an analytical tool, and as a tool to help understand the results from environmental modeling dates back to the beginning of GIS. That's really a big part of the reason that the whole discipline was formed in the first place.
Scientists have been using GIS to do environmental modeling since GIS has existed. What I don't think we've done very well as a community yet — and I think it's because the technology hasn't been mature enough — is to take modeling away from being in the domain of the scientist at his desk with her models. Speaking from EPA's prospective, we do a really good job of sharing and often do a very good job of communicating results from modeling, and it's critical to many of the different business functions of the agency.
We don't typically do a very good job of capturing the tradecraft. The information that's in that analyst's head about why they made certain choices, how they arrived at certain steps in developing the model, what parameterization they used and why, and how they interpreted their results. And I think there's an opportunity to open that process up a little bit so the modeling process is owned by communities of interest and groups that can work together in a collaborative fashion. I'd eventually like for EPA to be able to invite the public into some of those discussions.
If we have a group that's doing a new regulation for say water quality, maybe the process could ultimately be carried out in a collaborative workspace. I think we can invite the public into a discussion and expose the steps that we took — the data services, our model, the analytical tools that we used to arrive at a conclusion, our results, how we visualize the results, how we interpret them — and open it up for comment to get a discussion going that let's other people weigh in on the choices that we made. I think that future is pretty exciting for any organization like ours.
You mentioned transparency previously and that vision gets at providing transparency into the creative modeling process at the agency, and also to capture the tradecraft in a structured way. We have all kinds of people spread all across the country at EPA who are among the best environmental modelers in their disciplines in the world, and, frequently, as they retire, that skill is lost if we didn't go out of our way to try to cultivate similar skills in younger staff who are sticking around.
I think the other benefit that these more deliberately collaborative approaches can have is in trying to capture the thought process and creativity and those workflows for the next generation of EPA scientists as they come up. I think there's a ton of potential, and this meeting that we had was really a kick-off to have a discussion about how to begin to formalize the development of communities of interest around the different modeling disciplines at the agency.
V1: I've talked to a lot of people that do environmental assessments for new development, and there's a lot of frustration about how that processes is such a one-off. It's mandated, and it gets to be a report, but it doesn't form any sort of baseline for any further work, and it's pretty much lost in the paperwork process.

Johnston: I think that's exactly it. Sometimes the data — either the inputs and maybe outputs are available in some other way, but it's less than systematic at most organizations. There's no essential archive of all that stuff. Perhaps the most interesting stuff that went on was really the dialogue and the debate about getting from A to B, not just reporting the end-product, and there's no place to learn that. I don't think what I'm describing is unique to EPA, but I do think we have perhaps a unique opportunity to try and do some creative things towards improving our ability in this area.
V1: Do you see a growing role for sensors in EPA's work to create more of a holistic approach to environmental inputs?
Johnston: Hugely so, and my answer to that is twofold. The EPA has a role in the global-earth observation system of systems, which is international in scope. In the GIS program, EPA is not looked at like our counterparts at NASA and NOAA and the U.S. Geological Survey (USGS) as satellite owners and data producers. We're looked at as the people with some of the most interesting use cases for how we consume and leverage this type of information in the field.
From that prospective, people perceive that the EPA GEOSS program is just about air and spaceborne remotely sensed data, but that's not true. It's also about ground-based sensor networks as well, and how we bring all the data together. EPA is doing a fairly large amount of work especially on the aquatic monitoring side, in collaboration with USGS and some of the other federal agencies, to look at real-time air and water monitoring systems throughout the country.
We also reach out through our state partners through something that we have at EPA called the "Environmental Information Exchange Network," where we have sensors that are owned by states that are passing data over secure channels to EPA, so we have access to that information as well.
The thing that's enabling the broader use of sensors, for real-time sensor information across programs at EPA, is the suite-of-sensor web enablement specification that the Open Geospatial Consortium published. Until fairly recently, a lot of our sensor networks were based on one-offs and pilot projects and very specific technology implementations. I think that the OGC has done some top-notch work in this arena, and I think that this may be one of the greatest accomplishments of that organization — to allow organizations like ours to instantly know how to discover, consume and analyze real-time sensor information.
I work with some folks that are involved in the international observing system and it's great that we don't need to have a discussion about what the mechanics are for me to get access to their data. They give me a URL and they tell me what service interfacse it supports and I instantly know how to pull off what I want. It's great that we can focus on our business problems and that the technology is handled by the use of open standards.
We are doing a lot right now with real-time sensor networks, especially for air and water monitoring. The other approach, that we're starting to experiment with and work through with our partners, is in this notion of people as sensors for volunteered geographic information. One of the really exciting things that I see for the next few years, as GIO, is that we've got millions of people with GPS enabled cell phones at all times, and clearly there are opportunities for agencies like EPA to try and leverage that.
What I'm particularly interested in addressing right now is how to separate the wheat from the chafe. How do you build interfaces that not only get you the best quality information into the system, but also quality controls and quality checks when data comes in so that we can use it in a meaningful way at the agency and not just collect it?
The potential for volunteered geographic information to benefit EPA and our partners is huge. I think there are some really interesting research questions over the course of the next year or two in terms of building data models to make sense, filter and interpret what you get from this network of people as sensors.
V1: It seems that technology is at the point where it has leapfrogged what the industry has imagined.
Johnston: I was talking to a friend of mine from graduate school last week about doing forest ecology work and recalling that collecting a GPS point was a big event, and that wasn't that long ago. We had the backpack, and the antenna that we needed to put above the tree canopy, and we had to collect 40 points and take it back to differentially correct it and average it. Now, I carry two cell phones, both of them have GPS, with car navigation and routing capabilities. The changes in the consumer market I think will demand that organizations like EPA start to try and take advantage of those tools to help our business processes. GPS has gone so far beyond the initial intent and what anybody could have dreamed that this system was capable of enabling. It's exciting.
V1: With the proliferation of online mapping systems such as Google Maps, it's a case of catch-up to some degree for federal agencies to match the ease of use and presentation.
Johnston: The proliferation of the commercial mapping, especially the slippy map with Ajax technologies, they did leap frog organizations like ours that were the first movers in putting some of these public facing mapping applications out. And I think that's great, because those technologies allow us to not spend our time in building user-interfaces because, frankly, that problem is solved.
They've done a brilliant job of creating compelling, easy-to-use, easy-to-understand geo-browser interfaces. My community at EPA can now spend their time on geospatial analysis, on doing data development, on QA/QC issues and on communications and messaging.
I think it caught everybody off guard at first. It was a truly disruptive change in our industry, but I think now organizations like ours, and even throughout the private sector, are trying to understand it better and to move forward and just take advantage of it. It's fantastic technology and we need to be leveraging it.

V1: With the upcoming administration, what are some of the implications, and are there things that you're preparing for now?

Johnston: There are a number of things, both on the science and the technology front, that we've started to work on at my organization. On the technology side, I think there are clear signals coming from the transition team that making our data available more broadly and taking it out of our application interfaces and making it available so that people can consume and do with the data what they want to do with it, so data availability.
We also talked about transparency. Change.gov is, to me, a fascinating website and to look at all the different pieces of collaborative technology and all the approaches they've taken. It's obvious that those are the types of approaches that EPA is going to need to be looking at in the short term. How do we open up government? How do we provide more transparency and use the public in new ways to comment and to help us shape regulations the EPA is preparing.
Science- based decision making has been raised repeatedly on the transition team — ensuring that every decision we make is based in sound science. I feel like we've always done that at EPA, but perhaps we haven't always communicated enough so that transparency improves.
On the programmatic side, I think there's writing on the wall about a couple of changes that will be forthcoming at EPA. The biggest is around climate change. There have been a lot of people working on climate change issues across the agency for some time, but now it seems as if there will be some regulatory changes made to give EPA authority to do regulation is this area.
From my perspective as GIO, one of the exciting things about that is that unlike our regulatory and statutory programs across the agencies — that in some ways are necessarily stoved-piped and separated from each other — climate change is across disciplines, it's across environmental media, it's across organizations. This is clearly an area that we need to work together as an agency, and together as the scientific and regulatory community to achieve a shared understanding.
I think the technology opportunity there is really looking at providing a cross media view of what the environment looks like and what is happening in the environment, what are the trends, what are the predictions. Climate change is going to be a huge driver in shaping the IT policy of the agency.
One other area that pertains specifically to GIS and to spatial approaches is EPA's work in environmental justice, which has always been very heavily geographically driven where we look at disadvantaged communities — the demographics in an area to determine whether or not facilities are located in areas where we are predisposing the location of a factory near a community that is impoverished, for example. Those are classic geospatial approaches that have been used for a long time. But I think environmental justice issues will really increase even more in their visibility and importance at the agency, as they should. It's a very critical area of EPA's focus and of EPA's business, and I think GIS and geographic approaches to facilitate making good decisions when pertaining to environmental justice is going to be something that we're looking at more and more in the coming months.