Intermap Technologies set some very ambitious goals to collect orthorectified radar imagery and digital elevation models at the countrywide scale. The company recently announced the completion of the data collection portion of their NEXTMap USA project. V1 editor Matt Ball spoke with Kevin Thomas, Vice President of Marketing for Intermap about this impressive milestone, and the markets for this data.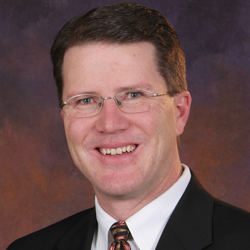 Intermap Technologies set some very ambitious goals to collect orthorectified radar imagery and digital elevation models at the countrywide scale. The company recently announced the completion of the data collection portion of their NEXTMap USA project. V1 editor Matt Ball spoke with Kevin Thomas, Vice President of Marketing for Intermap about this impressive milestone, and the markets for this data.
V1: Can you put the milestone of data collection for the United States into perspective in regard to both scale and scope?
Thomas: When the company first set out to create a digital elevation model (DEM) with a one meter or better vertical accuracy for the entire United States, from border to border and coast to coast, folks in the industry didn't think we would be able to accomplish it. Understandable, since it had never been done before. But it's done, which is an absolutely amazing feat.
When you look at the United States, we are talking about 3.1 million square miles or a little over eight million square kilometers. To have it completely mapped with a uniformly accurate dataset is amazing. Over the entire project our engineering, operations and production crews have stayed on task, they have stayed on budget, they have increased efficiencies, and they have increased the quality of the product. It took us more than 2,500 sorties to collect the data, which is a little over 10,000 hours of actual airtime.
We had four planes and flight crews collecting data for the US, Europe, Southeast Asia, and other parts of the world. We also had ground control teams that were surveying ground control points and putting corner reflectors across the entire United States, so that when the data came in, we could easily match it up. It was a pretty big feat that we feel would be tough for anybody else to repeat, especially on their own dollar.

V1: You've created an elevation dataset at a high degree of accuracy for the entire country?
Thomas: There has been a lot of talk about the need to create elevation for the nation because the dataset that's available today varies in degrees of accuracy and especially in age and quality of the data. We have a dataset with a 60 to 70-centimeter vertical accuracy. In essence, we just created elevation for the nation. Do we really need to spend a billion or so taxpayer dollars to create a 30 or 40-centimeter product?

V1: The Omnibus Land Management Act that was recently signed has a coastal mapping component with millions of dollars worth of allocations for the National Oceanic and Atmospheric Agency (NOAA). Do you know if your data is being considered?
Thomas: A lot of it comes down to fit-for-purpose. What is the purpose or what is the job to be done and what kind of data do you need for that job to be done. In downtown metropolitan areas, there's a need for 10-centimeter LIDAR data. But, in the United States, we have a lot of open space and for jobs such as a pipeline or turbine placement for wind energy out in the middle of Wyoming or Colorado or North Dakota, you don't need very expensive and very dense data of ten-centimeter accuracy to get that job done. That's not fit-for-purpose.
Would a sub-meter product work for you? Yes. Is it easier to handle? Yes. Is it a whole lot more affordable? You bet. Is it immediately available? Yes. We need to start looking at what's required for our business needs, what's available, and what's the best decision for companies.
There are challenges with coastal data because you specifically have to edit the data to match whether you collected it at low tide or high tide. We've done coastal storm surge work, and NOAA was one of our earliest customers. We do have the coasts and they are complete.

V1: A recent press release detailed the financial picture at the company, with news that Intermap saw a ten percent revenue increase in 2008 over the previous year. What are your prospects for growth and how do you view your financial status?

Thomas: Our financial status is very strong. We are still in a building phase. We are just finishing up the full edit for the European dataset with 2.4 million square kilometers, and over the rest of the year we will concentrate on editing the data that we finished collecting in the United States. We still have some expenses to finish this large database.
We are seeing an ever-increasing amount of what we call multi-client data licenses. In essence it's people buying the NEXTMap data off the shelf. So, we are seeing significant growth year over year, because it's available. As the entire database continues to grow, and we make people aware of new datasets, then we should see that revenue stream continue to grow.
The contract services business continues to be strong for us. The company's real strength is in collecting, editing, and delivering data. Whether it's NEXTMap or custom contract business, it's something that Intermap always has excelled in, going all the way back to its initial roots in 1996. We have aircraft that are no longer collecting data in Europe and the United States. So, the excess collection capacity and radar systems are available elsewhere. We also have well-run production facilities in Jakarta, Bangkok, and Ottawa to edit all this data, so there is an efficient back office operation that can support it.

V1: Are there emerging markets that you're pursuing?
Thomas: As we look forward into 2010 and beyond, we are seeing an increased demand in areas of consumer electronics. We have existing relationships with Magellan, Bushnell, and Lowrance for their handheld GPS devices. This summer we also will have an iPhone application launching to the market. It's really exciting to be able to push off-road mapping content, points of interest, campgrounds, and land management layers, down to the iPhone. The consumer electronics business is obviously a huge market that's continuing to grow.
The insurance and risk management business has really taken off for flood modeling, wind storm modeling, and other natural perils. Probably the largest long term opportunity is in the automotive industry related to fuel consumption. We are creating a three-dimensional road vector product for every road in Europe, and we will create it for the U.S. as well. So, you'll know both the horizontal and vertical positioning of not only where you are but also of what's coming up on the road ahead. Imagine a car or a commercial vehicle literally knowing the road ahead. Now the car manufacturers or the suppliers can start creating applications that allow the car to proactively act on what's going to happen in front of them.
We are doing separate studies with Auburn University and with Clemson University. One of them is on improving hybrid power train management. Hybrids have a reservoir of energy sitting in the vehicle's battery and your car just reacts to your foot when using electricity and fuel to accelerate at any point in time. If the car knows the road ahead, it can start proactively managing that energy so it uses all of the battery going uphill because it can recharge on the backside. You can apply the same concept to heavy trucking. If the truck knows the road ahead it can modify its air-fuel mixtures and gear ratios and coasting. Early studies have shown about a three to four percent improvement in the fuel economy for heavy trucking, which equates in the U.S. to a savings of a billion gallons of diesel per year.
Some really cool things happen when this elevation data starts enabling great technologies. Things are looking very promising right now.

V1: I was kind of surprised to see that the United States makes up close to 80 percent of your revenue, although you've had the NEXTMap Europe product longer. Do you anticipate that orders from Europe will increase to balance the Unites States, and are there different focuses in terms of how people want to apply the data in that market?
Thomas: From the NEXTMap perspective, right now we see it very balanced between the U.S. and Europe, and that correlates to the amount of data that's available in the markets. However, the challenges of the user and the markets are drastically different.
In the United States, users have access to free U.S. Geological Survey data. Albeit, the accuracy and the age is tough for customers to manage. In Europe, there are no free datasets, at least below the SRTM data accuracy level. Each European country has its own unique opportunities. In Germany you have sixteen states, and each state has different datasets. While none of them are free, they vary in their accuracy and age as well. So, you end up not having uniformity across multiple states let alone the whole country. Likewise, the distribution channels country-by-country are different.
In Europe you've got EU mandates that are requiring certain things that are not routinely required in the U.S. For example, a visual impact analysis is often required to make sure that a road project or a wind turbine placement does not impact a village or a town or a city. Our NEXTMap Europe data is ideally suited for a lot of the work being done around INSPIRE, the data interoperability project amongst all of the EU nations.
We look at Europe as fifteen or sixteen independent markets. In Germany we have had good luck with the telecommunications companies. E-Plus signed a deal with us last year to support cell tower propagation modeling. Things are also moving well in Italy. There are a lot of river flooding issues in Europe and windstorms are a big concern as well. The markets are quite different, but the one thing that is consistent is that there is not a uniform nationwide data set available to anyone, anywhere that is of a good enough accuracy until the NEXTMap Europe product is brought forth.
V1: The seamlessness of the data is really compelling, because a lot of projects may be county based here in the states, and it's a great deal of work to knit that into a much broader geographic area. Dealing with a non-uniform data set is certainly non-trivial.
Thomas: It's interesting you bring that up, because just two hours ago we hosted a webinar that was talking about data fusion. If I am in Colorado and I have LIDAR for downtown Denver, but I really need the entire Front Range area, how do I fuse it together without seams with higher res LIDAR data of a downtown area? That's a realistic need, and the folks in our Calgary office have created an automated process to fuse IFSAR and LIDAR data. We are doing it, because it fits the needs of our customers.

V1: Is your eye on the stimulus bill, and do you see opportunity for your data related to infrastructure projects?
Thomas: I think the entire industry is still trying to figure out how the stimulus bill will impact us. What's the definition of shovel-ready versus projects that still need additional work on the front end? We are reaching out to our clients and looking at being able to provide data that government agencies can have immediate access to. It's kind of tough to tell at this point whether there will be a huge impact. We hope there is.
We do know that making accurate elevation data immediately available and, even more importantly, affordable, can only help when the government is looking to spend the taxpayer dollar wisely on a project. It should help stretch their program dollars across multiple projects, since we can help them get there faster and more cost efficiently than doing a traditional survey.
We know that the basis of the economic stimulus is to try to put the people to work right away. So, the quicker they can get geospatial datasets and get projects moving, the better, whether its imagery, elevation, software, solutions, or services.
V1: I think it is a really interesting time in the industry, with such a strong focus on infrastructure and geospatial starting to come into its own for design.
Thomas: The time and money that you can save are significant by doing a lot of the initial tasks on a desktop with a geospatial software application versus roughing it out on paper. You also can avoid sending someone out to the field and having multiple design iterations to go through when they return, especially on larger scale projects. The pure savings and the efficiencies that you create, that the geospatial community can deliver to engineering companies for example, are huge. There is some upfront cost, but the time and money saved in the long run is significant. It's fabulous to see the entire industry step up and be able to help solve the needs related to countless infrastructure and other projects.