PR – Hampshire County Council is trialling new software to improve its road maintenance programme. The Yotta DCL MARCHpms pavement management system (PMS) will be used for processing geospatial road surface condition data in an effort to bolster its management and maintenance programme for its 8500km network of highways.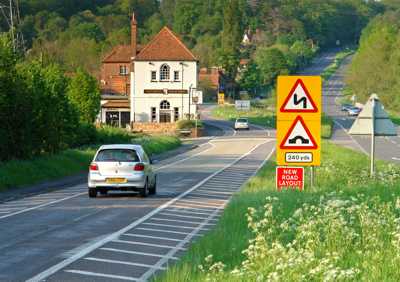 The MARCHpms trial will enable Hampshire County Council to assess the software's capabilities in presenting the information it needs to accurately identify the best treatments for maintenance schemes, prioritise jobs and target budgets. "For us to put MARCHpms to the test is a logical step as we already work with Yotta DCL for a complete range of surveys including CVIs, DVIs and SCANNER and use a bureau service for the production of Best Value Performance Indicators (BVPI). Yotta DCL is also conducting a video data collection exercise on approx 150km of our road network," says Paul Davison, Senior Officer of the Highway & Transport Performance Team.
The MARCHpms trial is scheduled to start in May 2008 with a complete set of highway data for the previous two years preloaded into the system. This will enable Hampshire County Council to get working with the data as soon as the system is installed. The County Council will also use the MARCHmap module. This will extract data from MARCHpms to show on its own GIS system. It can extract and display defects, treatments and condition indices by chainage.
This will provide the maintenance teams with access to precise maps detailing hotspots with survey data enabling them to pinpoint areas of immediate concern. Hampshire is a large and diverse county made up of rural and urban areas. The area is also a popular tourist destination. Roads have to accommodate high traffic volumes throughout the year as well as dealing with general day to day traffic. Effective highway maintenance and management is therefore considered a high priority and Yotta DCL is confident the MARCHpms trial will be successful and provide a useful tool for the County Council's maintenance strategies.
www.yotta.tv