PR – The STAR-APIC Event held on 12th June proved to be an interesting and rewarding day. Over 50 delegates attended the Event at Ordnance Survey's office in Southampton and 70% rated the day as either 'very good' or 'excellent'.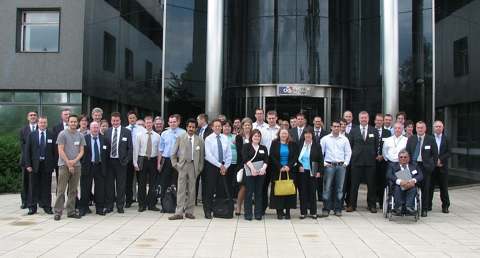 The event focused on best practice in the management, integration and publication of spatial data. In the morning, speakers from United Utilities, the Department of Agriculture (Northern Ireland), Infoterra, the Ordnance Survey and STAR-APIC gave a range of presentations.
Topics covered included the use of GI in policy making and evaluation, map publishing for the mobile world, the integration of GIS with corporate systems using web services, and offshore management of corporate spatial data.
In the afternoon, tours of Ordnance Survey's production facilities were offered, along with a range of workshops. These workshops gave delegates the opportunity to learn about applications developed by our customers and partners using STAR-APIC products.
The presentations and workshops are available at http://www.star-apic.co.uk/event_08.html